We are a complete heavy duty equipment and truck repair shop on wheels. Our goal is to be the answer for your everyday needs as well as for the not so everyday needs. Here is an example of the services we can offer you or your business, saving you time and money.
Emergency Road Service
We come to you wherever you are.
Our trucks are equipped to handle most emergency calls. We pride ourselves on our large inventory of tools, hardware, wires, hoses, cables, nuts, bolts and steel. We weld and fabricate on the spot and do all our own computer and electrical diagnostics.

Preventative Maintenance (PM) Programs
See our selection of scheduled Preventative Maintenance Services.
Our PM services are outlined after CHP guidelines see 49 CFR 396Appendix G to subchapter B Minimum Periodic Standards.
The Biennial Inspection of Terminals.
California Vehicle Code Section 34505.5 CVC
CHP enacted the BIT program with the intent to insure that every truck terminal throughout the state is inspected by CHP on a regular basis, thereby creating a level field for all motor carriers statewide.
The law requires the CHP to inspect California Truck Terminals every 25 months.
Mobile Diesel Medic is CHP approved to perform BIT inspections on your terminal.
Read more about BIT Inspections and requirements on CHP website.
Whether you need emergency assistance on or off the road OR you call for a scheduled service visit we come to you fully equipped to meet your needs.
We weld mild steel, stainless and aluminum.
AIR BRAKES
Air brakes are a big thing in our field.
At Mobile Diesel Medic we see so many problems with broken air lines, faulty relay vales, and defective brake pods that we carry the entire set of air brake hardware and air brake lines on all four of our service trucks. Lots of weekend headaches have been solved via this strategy.
We crimp our own hydraulic hoses in the field and much more. Mobile Diesel Medic has the capability to diagnose and balance hydraulic/pilot systems, service hydraulic systems, set up the correct pumps and motors for all your hydraulic needs.
COMPUTER AND ELECTRICAL DIAGNOSTICS
We do all our own computer and electrical diagnostics. We have the capacity to plug into your vehicles computer system. We carry tone generators to quickly locate electrical shorts in wiring harnesses; all four of our service trucks carry batteries and possess the capacity to fabricate our own battery cables in the field. Starting and charging issues are every day common place for our team.
Gasoline or diesel? We repair all types and sizes of motor homes and buses. This line of service has by far been the most interesting. We have repaired water leaks under sofas, AC circuit breaker issues, and even axles on vehicles that have been dragged off the Golden Gate Bridge. Call and inquire. We will repair it or we don't charge.
Cranes, Dozers, Excavators, Etc… 
Re-pinning back hoes, tightening tracks on excavators, balancing the swash plate on a crane, rebuilding turn decks….This is our bread and butter work. If your equipment needs welding, servicing, or some complicated hydraulic diagnostics, Mobile Diesel Medic posses the experience and equipment to diagnose and repair you toughest equipment headaches.
OIL EVACUATION
No more oil pans!!
All service trucks come equipped with pneumatic lube and oil evacuation systems.
During an oil service your used motor oil is vacuumed out directly from your motor to our service trucks. Fleet accounts are equipped with special oil drain plugs that attach to our evacuation systems.
For our first or one time customers we do still carry oil pans.
BRAKES
Just because we're mobile doesn't mean we don't do brakes. We'll lift your equipment up in the air, and you don't even need to bring your equipment in to a shop to do it. We'll come to you, wherever you are.
ALTERNATIVE FUEL / CONVERSIONS
We like to go green and we can help your business go green as well.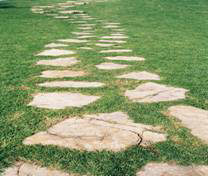 Mark Armstrong, the owner of Mobile Diesel Medic has been involved with alternative fuels for a long time. He wrote three course outlines for the Diesel Department at Santa Rosa Jr. College, involving alternative fuels where he also was teaching one day a week. Mark has been playing an intricate part in spearheading the alternative fuels program to be a raging success and featured in stories in a local radio show, TV and newspapers. (See links.)
We use only the high quality materials, tested by our own technicians, to make sure they stand up to the test of your everyday life.
FUEL TANK RE-COATING
Got a rusty fuel tank? We developed a machine that will take that rust away and we will re-coat it for you.