We proudly offer mobile diesel repair for Clayton along with many other mobile truck, RV and heavy equipment repair services. WE COME TO YOU !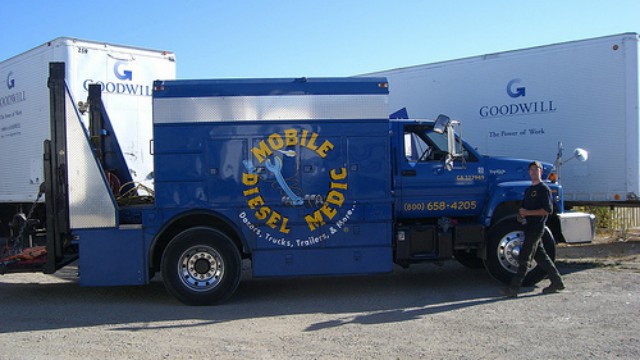 We service all domestic and international brands including:
International * Cummins * Dodge * Ford * Chevy * Hino * Volvo * GMC * Mac * Freightliner * Western Star * Mercedes * * Caterpillar * Peterbilt
Whether you are in need of emergency assistance off road or on OR you call for a regularly schedules service call we come to you fully equipped to help you on the spot. We do your preventative maintenance service as well as your BIT inspection. We can solve your electrical problems, and do computer diagnostics, brakes and liftgates among other things. We make sure that your trucks/trailers meet the high standard that is set by CHP and get you safely on the road again. We also do drive lines, clutches, suspension, steering, engine, head gaskets, transmissions, fuel systems, brakes. You name it , we do it all!!
We Repair Trucks 24/7 through­out the SF Bay Area including Clayton

Tractor-trailer • Semi Truck • Box truck • Bucket truck • Flatbed • Bob­tail • Lift Truck • Cab-Over Truck
Clayton Mobile Diesel Repair is just a phone call away or click to call:
(510)236-8066