START YOUR OWN FRANCHISE
Make the Jump, Become Your Own Boss…
Own Your Own Franchise with a Fully Equipped Service Truck
Exclusive Territory Rights, and Office/Billing Support. It's Time To Join Our Team!!!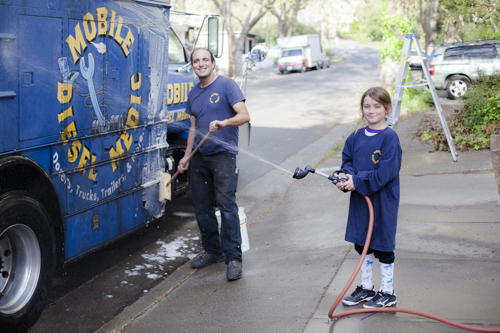 Make $150K TO $300K a year with your fully equipped service truck that's really ready to go. I mean ready to go!! You won't need to spend 6 months building/plumbing your truck. Leasing fee is quite small and reasonable. We only make money if you make money.
We will have your back!! We have the established and tested systems to find customers, book your jobs, deal with the ornery non paying customers, process credit cards, and handle all the office challanges that ultimately, if not done right, cause an entrepreneur to crash and burn, and their business to fail.
All trucks come fully plumbed and installed with lube tanks/pumps/reels, evacuation pumps, water reels, welders/generators, air compressors, pneumatic air reels, oil service compartments, oxygen/acetylene, argon/CO2 tanks. etc…… These are shops on wheels fully equipped with tooling/equipment/diagnostic gear etc…These trucks have been on the road making my company 900K a year.
All big tooling, battery crimping hardware, seal drivers, pneumatic jacks, 3/4″ and up sockets, impact tools, tire guns, pressure testers, load testers, suit cases of diagnostic equipment, gear pullets, 20+ steel hardware drawers of nuts/bolts/washers etc….come with truck lease. You will only need the hand tools in your shop box.