As nice as Walnut Creek is, it is not winning any contests for heavy equipment diesel truck repair shops. Yet, even though hydraulic repair shops or lift gate repair shops are not on any street corners of Walnut Creek, contractors still build, and moving companies still haul your furniture. Here is the crazy part no matter how nice of a neighborhood you are in there stands the same odds of your equipment or trucks breaking down in it. That is where we come in! Each one of our five service trucks are full fledged diesel shops, heavy equipment shops on wheels. We drive out to your job sight in Walnut Creek and specifically focus on your diesel repair, hydraulic diagnosis, electrical or computer breakdown, etc etc…. We come to you!
 Whether you are in need of emergency assistance on or off the road OR you call for a scheduled service call we come to you fully equipped to help you on the spot. We do your preventative maintenance service as well as your BIT inspection. Solve your electrical problems, and do computerized diagnostics, brakes and liftgates among other things. We make sure that your trucks/trailers meet the high standard that is set by CHP and get you safely on the road again. We also do drive lines, clutches, suspension, steering, engine, head gaskets, transmissions, fuel systems, brakes. You name it , we do it all!!
We service all domestic and international brands including: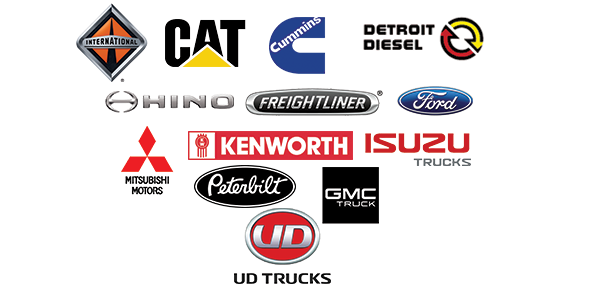 International | CAT | Cummins | Detroit Diesel | Hino | Freightliner | Ford | Mitsubishi Motors | Kenworth | Isuzu Trucks | Peterbilt | GMC Truck | UD Trucks
---
Tractor-trailer • Semi Truck • Box truck • Bucket truck • Flatbed • Bob­tail • Lift Truck • Cab-Over Truck
 Walnut Creek Mobile Diesel Repair is just a phone call away.
(510)236-8066